You will love my comfortable home from home clinic rooms!
The Feeding Clinic is based in the following locations:
TUESDAYS – Sevenoaks (closed during lockdown)
THURSDAYS – Tunbridge Wells
FRIDAYS – Brighton
Emergency appointments are available on SATURDAYS in Brighton.
Scroll down or select an option from the list below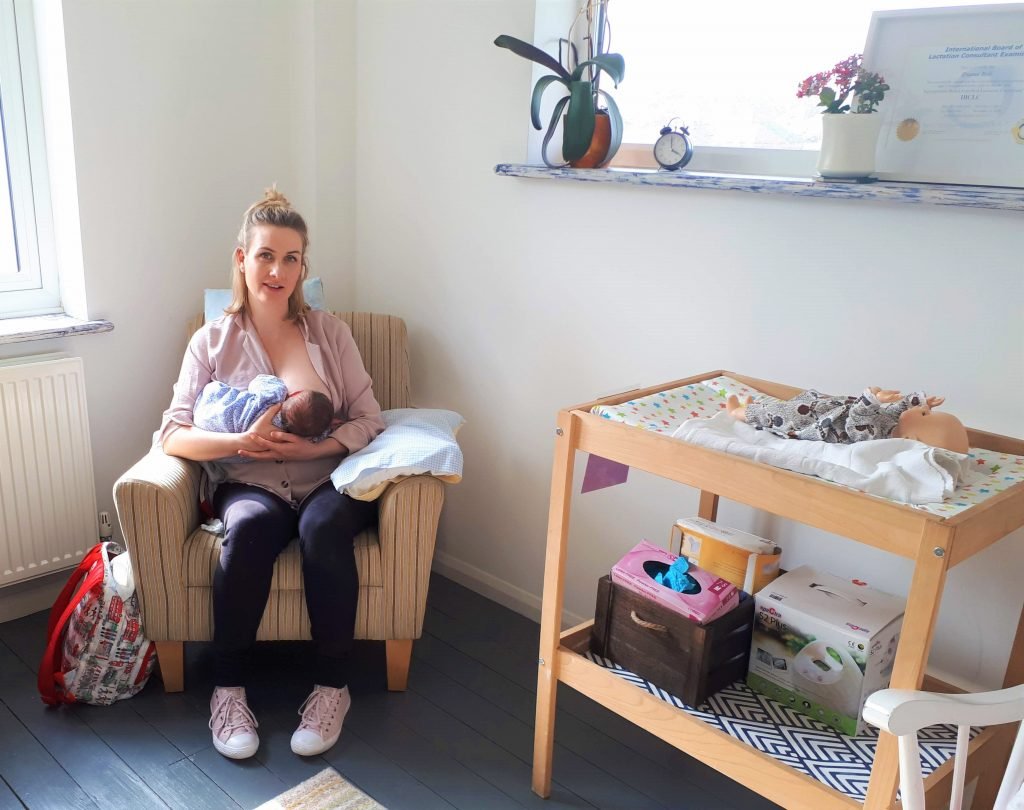 Services at The Feeding Clinic
Follow-up Feeding Reviews - £55
If you require a follow-up to a breastfeeding consultation or tongue-tie appointment, within 2 weeks of the previous consultation, including reviewing of ongoing feeding plans, this can be done via a zoom call with our Transformational Breastfeeding Coach – Charly Cooke, please complete the enquiry form.
Emergency Tongue-tie Appointments
If you would like to be seen sooner than the next tongue-tie assessment / release appointment available through the online booking system, there are limited emergency tongue-tie appointments available by request on Saturdays at The Feeding Clinic in Brighton.
Emergency appointments are a full length face-to-face consultation with Dee Bell – Midwife, Lactation Consultant and Specialist Tongue-tie Practitioner. Please complete the enquiry form linked to below, alternatively, you can text or call 07754 020143.
To ensure we can continue to provide our Tongue-tie assessment / release service as safely as possible during the current lockdown we have made some changes to our clinic appointments.  Appointments will now be split between an initial 45 minute zoom consultation and followed by a 30 minute face-to-face appointment.
This change is in addition to the following safety measures already in place: 
Limited printed materials, all forms, information and resources are online.  
A 15 minute gap between appointments to allow for surface and touch point cleaning and ensuring no crossover between clients.
Facemask must be worn by parent.
I will be wearing full, disposal PPE throughout the appointment (in line with Government Guidance).
Parent is required to use the hand sanitiser provided on arrival.
Temperatures are taken upon arrival.
Parent is expected not to attend if they, or any person they have been in contact with have had Covid symptoms or tested positive for Covid within 2 weeks of the appointment.  Please contact me immediately on 07754 020143
Only one parent may attend the appointment (if breastfeeding this must be mum) 
Clinic only appointments.
"Dee was super quick and very helpful..." My daughter was just under 1 month old when I got referred to Dee by my sister. Dee was super quick to respond to me and we arranged an appointment very quickly. Dee performed the snip for my daughter's tongue tie and showed me different breastfeeding positions which were very helpful. My daughter latched on so much better after her tongue tie was divided so I'm very grateful! I would highly recommend Dee to any mums experiencing latching issues or breastfeeding concerns. Thanks so much Dee!
Jennie & Baby Mila
BRIGHTON