Tongue-tie assessment for Babies 0-6 months
If you have just discovered your baby has a tongue-tie you're bound to be feeling very anxious.
You may have noticed it yourself, or been told by a doctor or midwife that your baby has a 'tongue-tie' and they have referred you to the NHS service.  But waiting times can be too long when you're struggling to feed, and you might even find your baby doesn't qualify to be treated, as they're putting on weight or are now too old to be seen.
All too commonly, you may have received conflicting advice around whether or not your baby even has a tongue-tie and you just want to talk to an expert.
If you're a mum experiencing difficulty feeding your baby, and you think your baby may have a tongue-tie, you should seek expert advice from a qualified CQC registered Tongue-tie Practitioner and Lactation Consultant such as myself.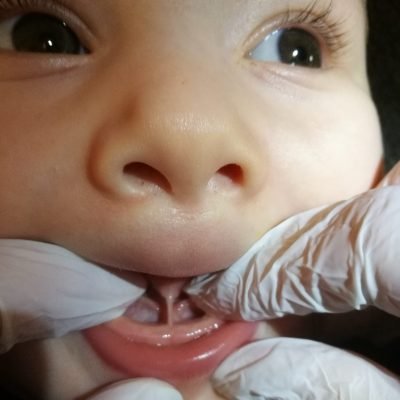 Most people have a stretching membrane under the tongue, called the lingual frenulum. The mere presence of a lingual frenulum, which can be seen or felt, does not mean your baby is tongue-tied
Tongue-tie (also known as Ankyloglossia) should only be diagnosed when this membrane is abnormally short or tight and restricts tongue function (prevents normal movement).
To find out more about anterior vs posterior tongue-tie and how to know when treatment is needed, head to the FAQs below
Feeding difficulties which the mother may experience due to
a tongue-tie
Sore/persistently damaged nipples

Nipple blanching (looking white) after feeds

Nipples which come out of the baby's mouth misshapen (lipstick shaped), despite good positioning

Lowered milk supply, caused by inadequate breast drainage and ineffective feeds

Mastitis – inflammation of the breast

Low mood due to discomfort and difficulty establishing breastfeeding

Exhaustion from frequent/constant feeding
Problems the baby may
experience due to restricted
tongue function
Small mouth gape resulting in poor attachment and biting/grinding behaviour

Unsettled after/during feeds due to wind/frustration/hunger

Frequent feeding

or excessively long and drawn out feeds, only to need feeding again a short time later

Difficulty maintaining a latch at the breast or bottle

Excessive early weight loss/poor weight gain/faltering growth

Clicking/slipping noises and/or dribbling during feeds on breast or bottle

Increased colic/wind/hiccoughs

/reflux (regurgitation of milk after feeds)
Please note: While the feeding difficulties above are often associated with tongue-tie, they can also occur in other circumstances and have other underlying causes, 
therefore a thorough assessment by a practitioner highly skilled in breastfeeding is essential.
What does a tongue-tie assessment consultation include?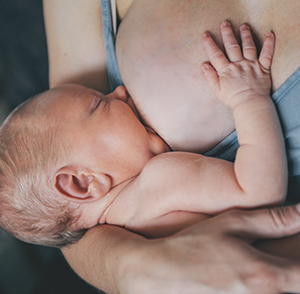 Feeding Support 
1:1 feeding assessment – observing your baby feed

Attachment – how to ensure a good latch

How to identify effective feeding and how to improve things

Responsive feeding, sometimes called 'feeding on demand', explained

Signs of optimal feeding

Feeding cues – recognising the early communication signs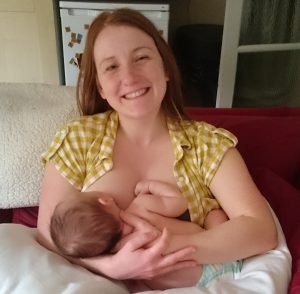 The importance of ongoing skin-to-skin contact

Lactation advice, composition of breast milk, stages of feeding

Expressing breast milk

Bottle feeding advice (as required)

Mixed feeding advice (as required)

Information insert for the baby's 'Red Book' and email with follow-up information
Tongue-Tie Release
Tongue-tie assessment (objective scoring with HATLFF)
Discussion about rare risks of procedure and explanations
Tongue-tie division (frenulotomy) IF required and medically safe to proceed
Post-frenulotomy observation of feeding
Post-frenulotomy guidance and advice re tongue exercises/wound management and expectations (see Resources for more info)
Professional Tongue-tie assessment/release: £185
 45 minute pre-appointment consultation over zoom with our Transformational Breastfeeding Support Coach – Charly Cooke

30 minute face-to-face assessment / procedure at the clinic with Dee Bell, RM. IBCLC, Specialist Tongue-tie Practitioner, Midwife & Lactation Consultant.
Clinic Appointments:
Includes tongue-tie release (if medically advisable), post-treatment advice and resources, weighing baby and feeding plans if indicated.
Please note: If a face-to-face appointment is not necessary following the zoom consultation a portion of the fee will be refunded. If you attend the face-to-face appointment but the release procedure is not required, the fee remains the same
Frequently asked questions about tongue-tie
"The service Dee provides is priceless..." After being told it would be a 14 week wait to get my babies tongue tie assessed I contacted Dee. We had struggled with an effective latch and her weight was dropping on the centile chart. Dee was amazing I called late afternoon on a Friday and she discussed the issues and gave advise on the phone and arranged to visit Monday morning. Dee proficiently dealt with the tongue tie and then focused on positioning. Dee explained everything so well and took the time to ensure that feeding was going well. Feeding has been so much better since & less than 2 weeks later Elysia's weight is on the up. The service Dee provides is priceless. Thank you Dee.
Michelle & Baby Elysia
Barcombe, East Sussex
"Dee was amazing." I emailed her when I had concerns my little boy was tongue tied and she was able to see us within a few days of initial email. Dee made me and little boy feel relaxed, she explained everything she was doing throughout and took me through the options when discovered he had tongue tie. Not only did Dee assess his tongue tie she gave me help, advice and a plan regarding my little boys stomach issues. I would highly recommend Dee to anyone who has any concerns about there babies.
Lexie & Connor
Brighton
"We cannot explain how grateful we are…" Our midwife mentioned that Aiden might have a tongue tie but the only way to confirm this was to wait a month for an appointment...Dee quickly confirmed Aiden had 100% tongue tie and done the whole procedure within a few minutes! Aiden moaned more about his nappy change than about the tongue tie procedure. We cannot explain how grateful we are to Dee for visiting us so quickly and helping our baby boy…. Aiden is now a three-month-old HAPPY BABY and this wouldn't be possible without Dee, we cannot recommend Dee highly enough!
Gardiol & Baby Aiden
West Malling, Kent
Tongue-tie assessment/release appointment at home/clinic