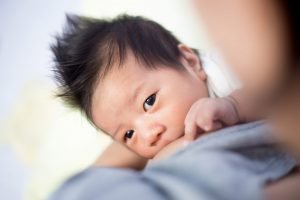 Breastfeeding support when you need it most
Breastfeeding can be instinctive for baby, but is often something that women need to learn.
Having an expert breastfeeding consultation during pregnancy, or straight after your baby is born, is ideal and will enable you to prepare for a rewarding and empowering relationship with your new baby.
But if, like most of us, you wanted to wait and see if you and your baby could do it on your own and are now experiencing difficulties and need a little extra support, we can help you.
Breastfeeding Support is provided by Charly Cooke our Transformational Breastfeeding Support Coach. Charly will carry out a thorough feeding assessment, support you with your feeding and work with you to formulate a plan to address any issues you are having – helping you to gain more satisfaction from your breastfeeding experience.
The consultation includes:
1:1 feeding assessment – observing your baby feed

Feeding information – responsive feeding, sometimes called 'feeding on demand'

The importance of ongoing skin-to-skin contact

Feeding cues – recognising the early communication signs 

Feeding positioning – tips on getting it right

Attachment – how to ensure a good latch

How to identify effective feeding and how to improve things
Signs of optimal feeding
Lactation advice, the composition of breast milk, stages of feeding
Expressing breast milk
Baby weight and growth chart analysis
Feeding plan (as required)
Bottle feeding advice (as required)
Mixed feeding advice (as required)
Support information inserts for Red Book and email for follow-up care
Problems I can help you solve
Whatever challenges you are experiencing, we can help. These are some of the most common issues:
Lack of confidence in positioning and attachment – poor latch

Sore nipples

Breastfeeding during the early weeks: baby weight loss; slow weight gain

Insufficient milk supply or 'oversupply' 

Mastitis 

Thrush

Baby fussing at the breast

Reflux – including cow's milk protein allergy

Feeding twins

Expressing
Charly Cooke – Transformational Breastfeeding Support Coach @ Birth, Baby & You
Charly has joined the Birth, Baby & You team to provide expert breastfeeding support alongside Dee our Infant Feeding Specialist Midwife and Sarah our wonderful administrator.
Charly is a mother to 4 children and, alongside 10 years breastfeeding experience with her own babies, has worked as an NHS Peer Supporter since 2015.  She is the founder member of The Hanover Breastfeeding Drop-in (the longest-running breastfeeding Drop-in group in Brighton) and has worked with Dee over many years.
Comfortably carrying babies in a sling is a particular skill Charly mastered with her own babies and after volunteering at Brighton Sling Babies (a not for profit community-owned sling library) for many years, went on to train to become a Sling consultant and opened her own sling consultancy in 2018 www.allwrappedup.in
Charly is passionate about attachment parenting principles and is skilled at supporting, advising and empowering parents on their breastfeeding journey.  She is here to help and guide you with knowledge and wisdom to enable you to deepen your bond and communication with your baby.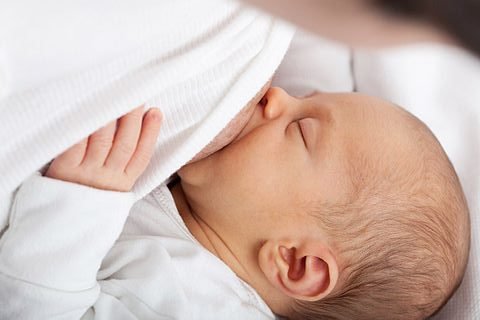 Breastfeeding Support Zoom Consultation: £75
Feeding assessment and lactation consultation over Zoom with Charly Cooke our Transformational Breastfeeding Support Coach.  Feeding plan and post appointment resources and information will be provided.
Follow-up Feeding Reviews: £55
Feeding review following a breastfeeding consultation or tongue-tie release procedure.  Review of ongoing feeding plans, weight and progress.
"Every new mum needs a Dee in their life!" Expecting twins, I was very unsure as to whether I'd be able to breastfeed successfully but knew I really wanted to give it a go. Dee helped me enormously by teaching me the ins and out of breastfeeding, milk production and supply so that I could understand how best to go about making it work. She came to the hospital as soon as the babies were born, showed me how to latch, various positions for single and tandem feeding, what to watch for and was so encouraging and positive at a time when I was hugely overwhelmed and vulnerable.
angela & twins ivy mae and rory
Brighton
"Expert advice and a highly professional approach." Dee provides expert advice and a highly professional approach. She taught me several key breastfeeding skills such as certain holds that have hugely helped. She listened compassionately when I was upset. And the advice she gave was pragmatic and practical. Thank you Dee!
Anna & Baby Connie
Brighton
"A lactation consultant to keep hold of..." Cannot recommend Dee more highly, our newborn was feeding beautifully (so we thought) and was content and satisfied but kept losing weight. Dee came over straight away and gave us a step by step plan that we had been looking for instead of rather woolly advice we had got elsewhere. Within less than 24 hours our baby girl had her first weight gain and has continued to gain. I mentioned Dee and her advice to the cranial osteopath we use and she said that she sounded like a 'lactation consultant to keep hold of' in the myriad of ones out there. Dee's advice was practical and easy to follow and didn't make us feel inadequate.
Kerri, Shelley & baby hero
Brighton